1 lb. Fresh Halibut
1/2 C. Diced Onions
Butter / Olive Oil / or Canola Oil
Parmesan cheese
In a frying pan add enough butter or oil to easily cover the bottom of the pan and simmer the Halibut and diced onions on medium heat. Does Not need salt or pepper. Cook until the Opaque color of Halibut starts to turn white around edges. Turn Halibut over and Sprinkle with Parmesan Cheese. Continue to cook on Medium heat until you achieve a uniform white color through the thickness of Halibut. Do Not overcook. Place on paper towel to absorb oil and serve.
8 oz sliced Alaskan lox
4 oz cream cheese
2 Tablespoons lemon juice
1 Tablespoon chopped dill
Mix cream cheese, lemon juice, and dill. Spread each slice of lox with the mixture. Roll up like a jelly roll and cut into ½" pieces. Ready to eat.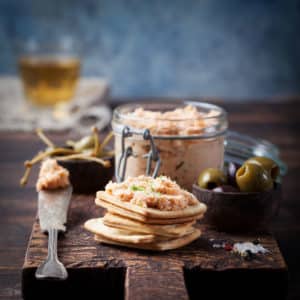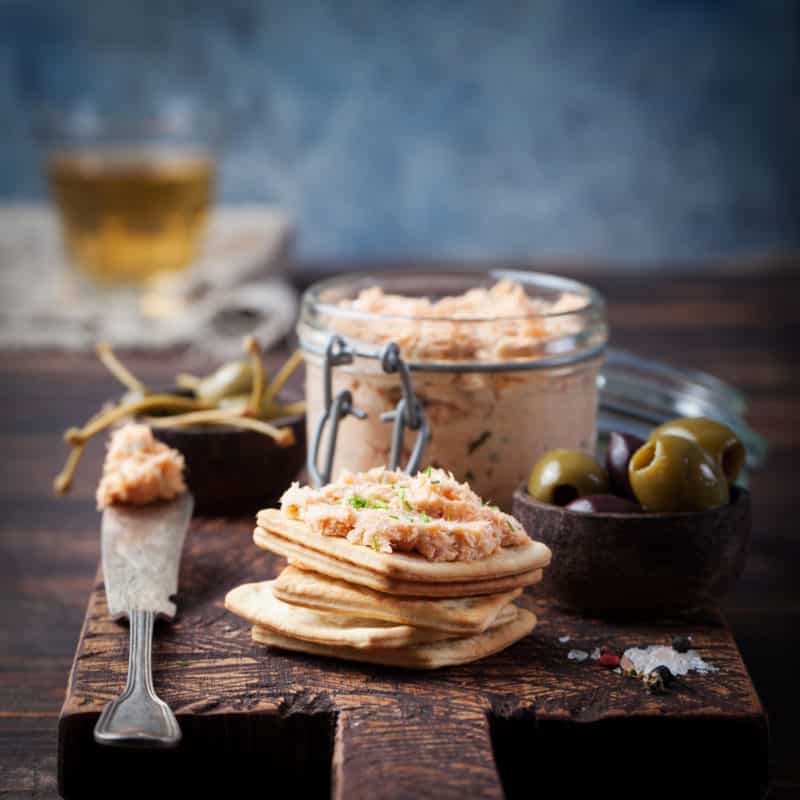 1 lb. hot smoked salmon
16 oz. sour cream
1/8 C. grated sweet onion
optional chopped green onion
Mix sour cream and onion in a bowl on low setting. (May mix cream cheese and sour cream (8 oz of each)). Remove skin and back fat (gray fat material under the skin), break salmon into small pieces (remove pin bones).
Add salmon into the bowl slowly while continuing to mix on low until salmon is evenly mixed. Add chopped green onion for appearance.
Serve with your favorite crackers, chips, and friends.
Smoked Salmon Pasta
8 oz Linguine or Fettuccine

1/2 C. Butter

1 C. Sour Cream

2 t. ground garlic

1 egg, slightly beaten

1/2 C. Parmesan cheese

   
Cook pasta in boiling water until barely tender, drain. Meanwhile, melt butter on low. Stir in sour cream, garlic, egg, and ¼ C. Parmesan cheese. Fold in tomatoes, smoked salmon pieces and chives. Heat thoroughly about 2 minutes and season with salt and pepper. 
Fold sauce into pasta. Place on serving platter and garnish with remaining Parmesan cheese parsley and Alaskabits.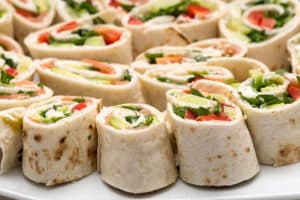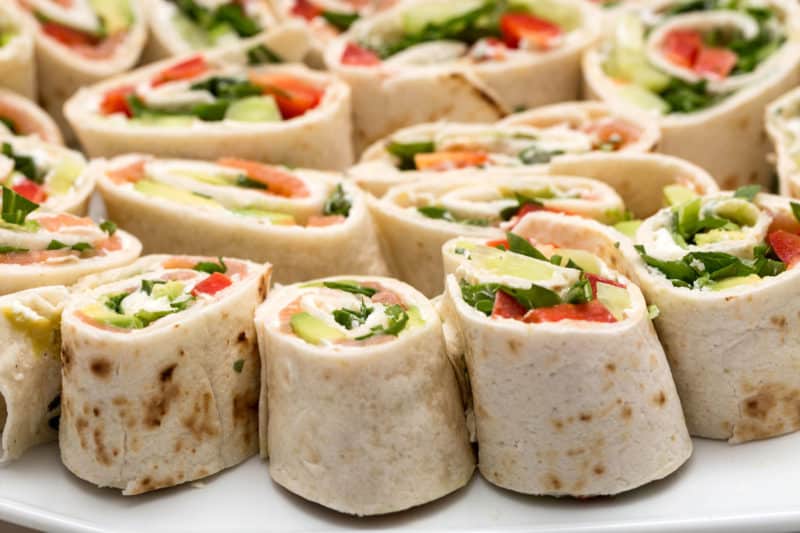 1 can (14oz) salmon or 2 cups flaked salmon
1 pkg, (8oz) cream cheese
4 T. salsa
2 T. parsley
1 t. cilantro
1/4 t. ground cumin
8 – 8" flour tortillas
Mix all ingredients. Spread on tortilla, roll and then cut.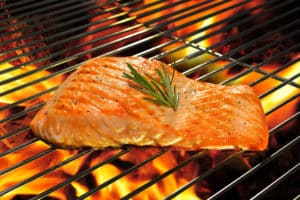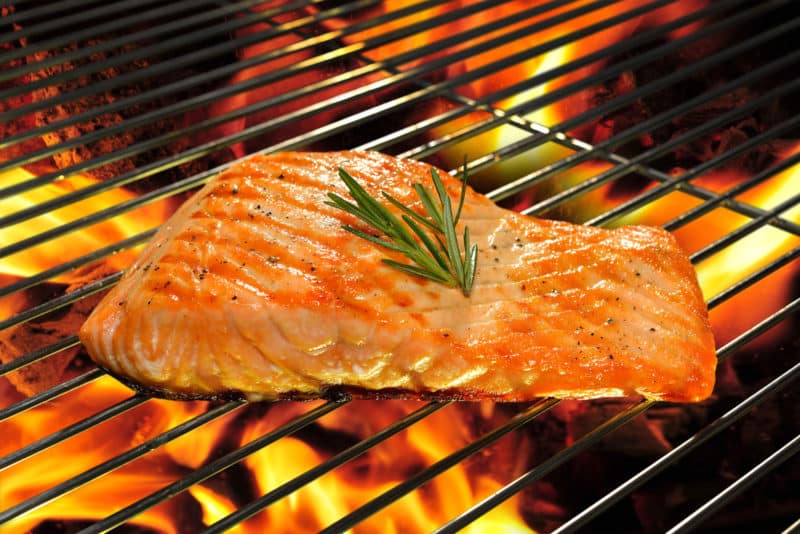 Salmon fillets

or fillet portions (4 – 6 servings)
Peanut Oil
2 T. Butter
2 T. Lemon Juice
1/2 C. Brown Sugar
In a pan cover fish with peanut oil (skin side down.) Marinate at least one hour. Mix and heat butter, lemon juice and brown sugar for basting.
Grill fish meat side down 1-2 minutes. Then turn to skin side down, baste, and continue grilling until fish flakes and is consistent in color. (Approx. 10 minutes per 1" of thickness.) Brush again with basting sauce. Slip a spatula between the skin and meat lifting only the meat to serve.
2 T. (1/4 stick) butter
1/2 C. finely chopped onion
6 eggs, beaten to blend
2 green onions, sliced
2 oz cream cheese, cut into small pieces
2 oz

smoked salmon

, chopped
1/3 C. (about 1 1/2 ounces) grated mozzarella
1 oz caviar
Preheat broiler. Melt 1 tablespoon butter in a heavy large skillet over medium-high heat. Add onion and saute until translucent, about 4 minutes. Transfer onion to a small bowl. Melt remaining 1 tablespoon butter in the same skillet. Add eggs to skillet and season with salt and pepper. Cook until edges of omelet are set, about 1 minute. Lift edges of omelet and tilt skillet, allowing uncooked eggs to flow under cooked edges. Continue cooking until eggs are almost set, about 2 minutes. Sprinkle sauteed onion, green onions, cream cheese, smoked salmon and mozzarella over the omelet. Broil until mozzarella melts, about 3 minutes. Cut omelet into wedges and top with caviar.
Got a GREAT Recipe?
Head on over to our Contact page and send us the info.
If we like it, we'll add it to our suggestions for others.
Find more commercial recipes at Alaska Seafood Marketing Institute's (ASMI) website: